Paffoni
Paffoni CH185 CHEF tall one-hole sink mixer with pull-out spray | Made in Italy |
Regular price
HK$3,280.00
Regular price
Sale price
HK$3,280.00
Unit price
per
Sale
Sold out
Enjoy 3% cash back paying by cash / bank transfer! Contact us for details!
以現金或銀行轉帳付款將享有額外3%回贈!詳情請與我們聯絡!
Share with your friends
Delivery & Pick-up

Small items & accessories (<5kg)
- HK$35 per order, locally shipped by SF Express within Hong Kong.
- Possible to ship to lockers.
- Possible to pick-up at our showroom.

Small appliances shipped by supplier
Cost may vary on different brands/suppliers. We try our best to implement all conditions in our system and update the cost when you are checking out, but in some cases might not be possible. Please accept some minor adjustments might occur after order confirmation.

Built-in appliances / Large Furniture
Free of charge for basic delivery. Extra delivery cost may apply to outlaying island, Discovery Bay, or any less accessible area. Labour cost for delivering over staircases has to be quoted separately.

Removal of Existing Appliances
Extra cost might apply on some brands/suppliers. Contact us for more info.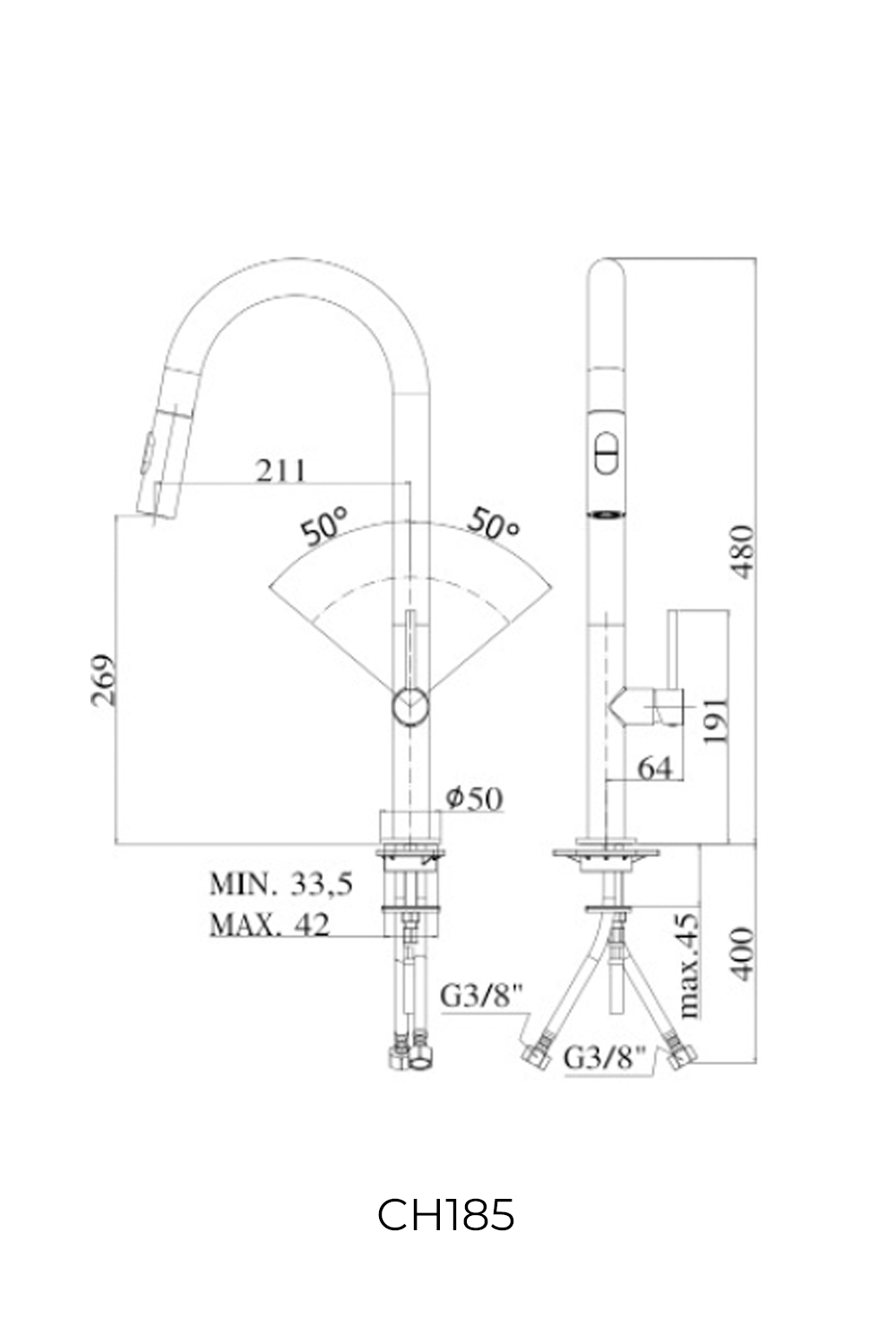 Product Details:
CHEF
Tall One-hole sink mixer with swivelling spout complete with:
• set of 2 stainless steel hoses 3/8"G
• 1/2"-M10x1 / L.1500mm nylon hose with weight
CH 185
with Minimal (two spray-functions) ABS pull out hand-shower
with tube spout - Ø30mm
A 70 years successfully story
Our history started in 1953 in Pogno, where we still have our headquarters and production plants. It is a story based on values and concreteness, passion for our work and for our territory. Our success is all Italian, our taps are designed and made by combining the creativity and the handmade care typical of Made in Italy with the potential of an industrial company. The common thread has always been the functionality of the product: attention to simple and essential shapes, the use of raw materials which are respectful of the international regulations, the application of the best technological innovations to obtain a product able to integrate perfectly with its main purpose: the water. The satisfaction of our customers does not only depend on our products, but also on our service. The attention to the technological innovation and the continuous process improvements allow us not only to create a product with an excellent quality-price ratio, but also to deliver it in a very short time. The search of quality from every point of view is for us a strategic objective, which we have invested over the years important resources to support both product and process innovation, as also evidenced by the Company Quality Certification according to the UNI EN standard ISO 9001: 2015.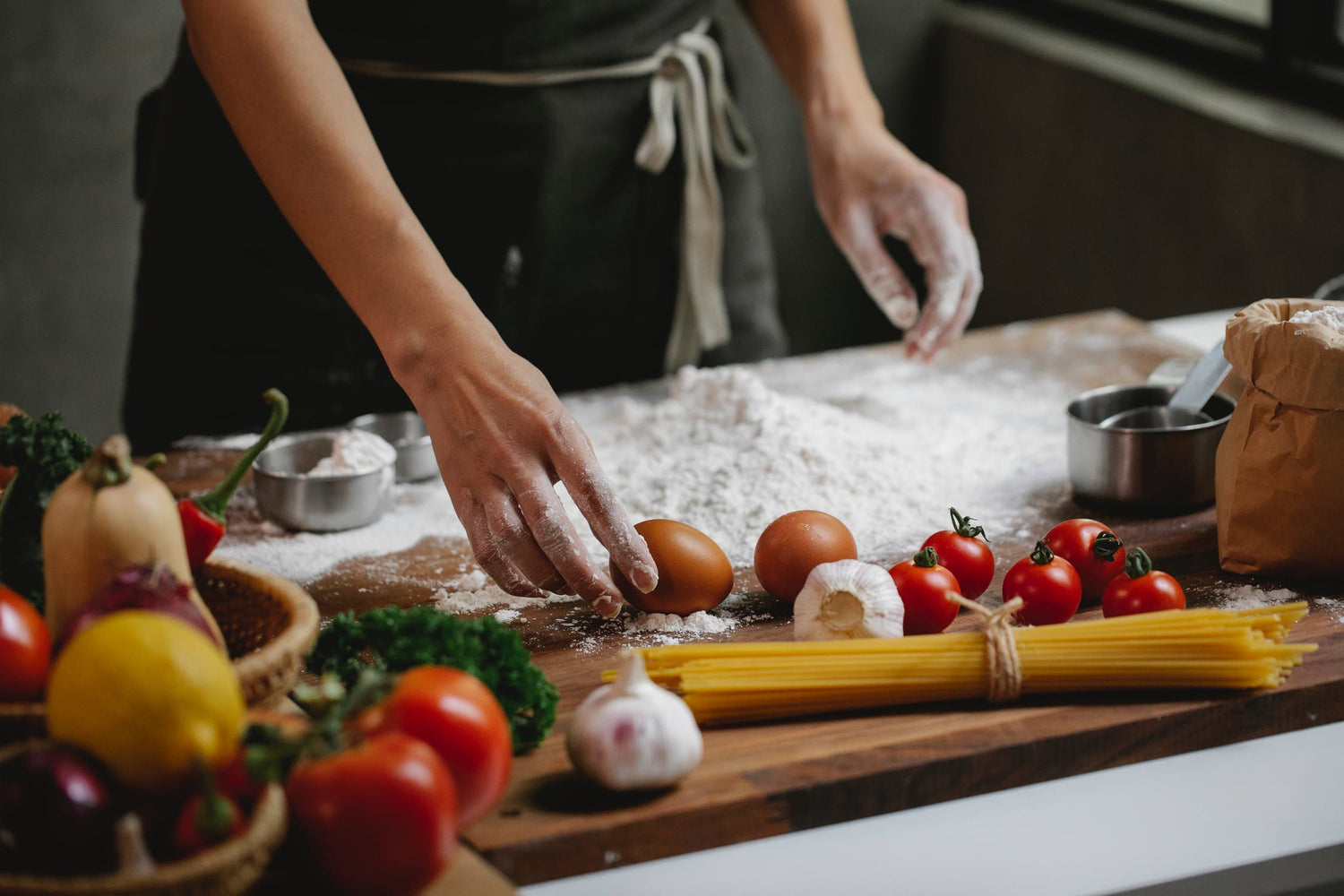 Want a new kitchen?
Our professional kitchen planners are ready to sit down to discuss your needs and cooking routines.
Make an appointment for a showroom visit and understand more!
BOOK NOW