Lg
LG M461MC19 451L Bottom Freezer Refrigerator 智能變頻式下置式冷凍型雪櫃
Regular price
HK$7,689.00
Regular price
HK$9,790.00
Sale price
HK$7,689.00
Unit price
per
Sale
Sold out
Enjoy 3% cash back paying by cash / bank transfer! Contact us for details!
以現金或銀行轉帳付款將享有額外3%回贈!詳情請與我們聯絡!
Share with your friends
Dimensions

Width: 700 mm

Height: 1850 mm

Depth: 700 mm
Delivery & Pick-up

Small items & accessories (<5kg)
- HK$35 per order, locally shipped by SF Express within Hong Kong.
- Possible to ship to lockers.
- Possible to pick-up at our showroom.

Small appliances shipped by supplier
Cost may vary on different brands/suppliers. We try our best to implement all conditions in our system and update the cost when you are checking out, but in some cases might not be possible. Please accept some minor adjustments might occur after order confirmation.

Built-in appliances / Large Furniture
Free of charge for basic delivery. Extra delivery cost may apply to outlaying island, Discovery Bay, or any less accessible area. Labour cost for delivering over staircases has to be quoted separately.

Removal of Existing Appliances
Extra cost might apply on some brands/suppliers. Contact us for more info.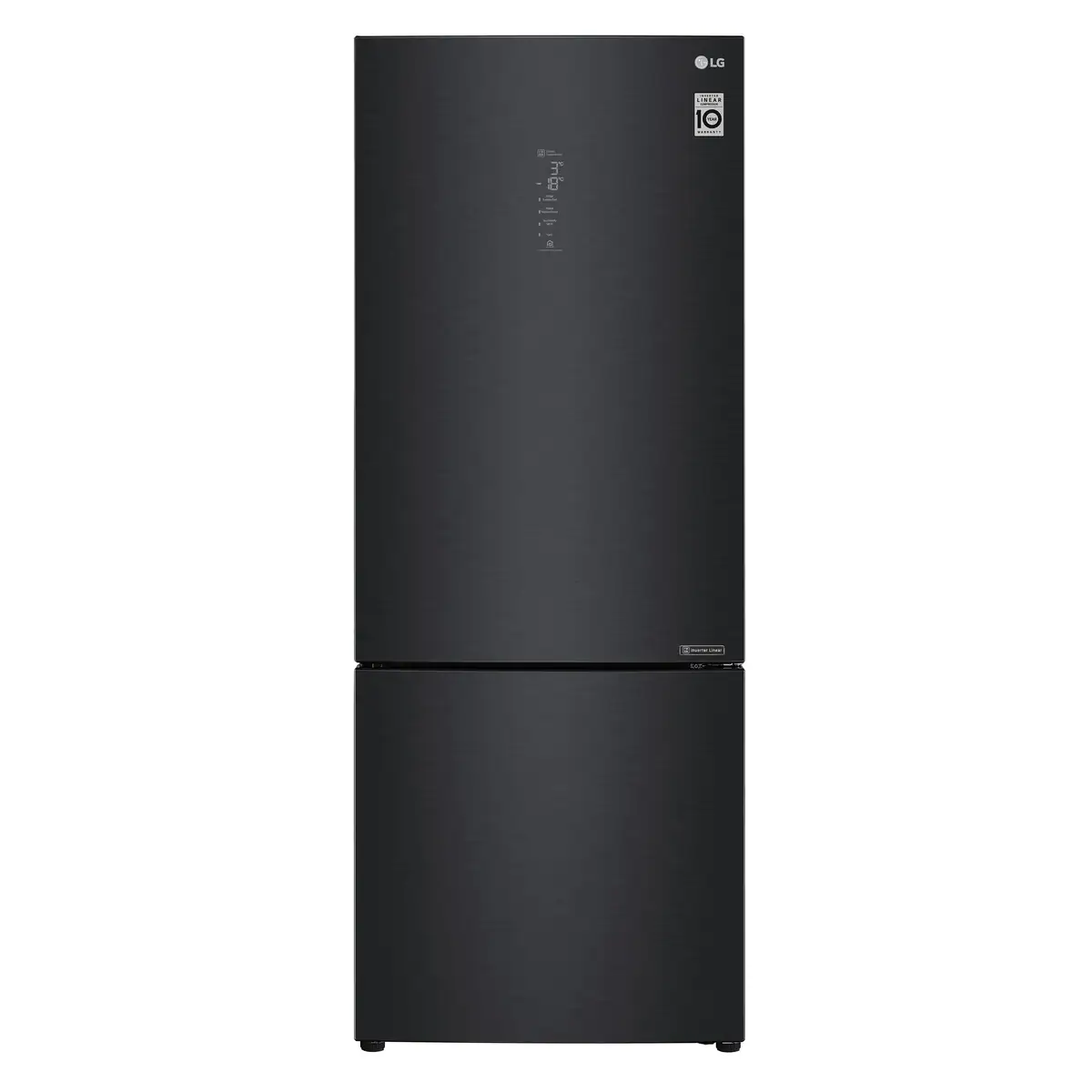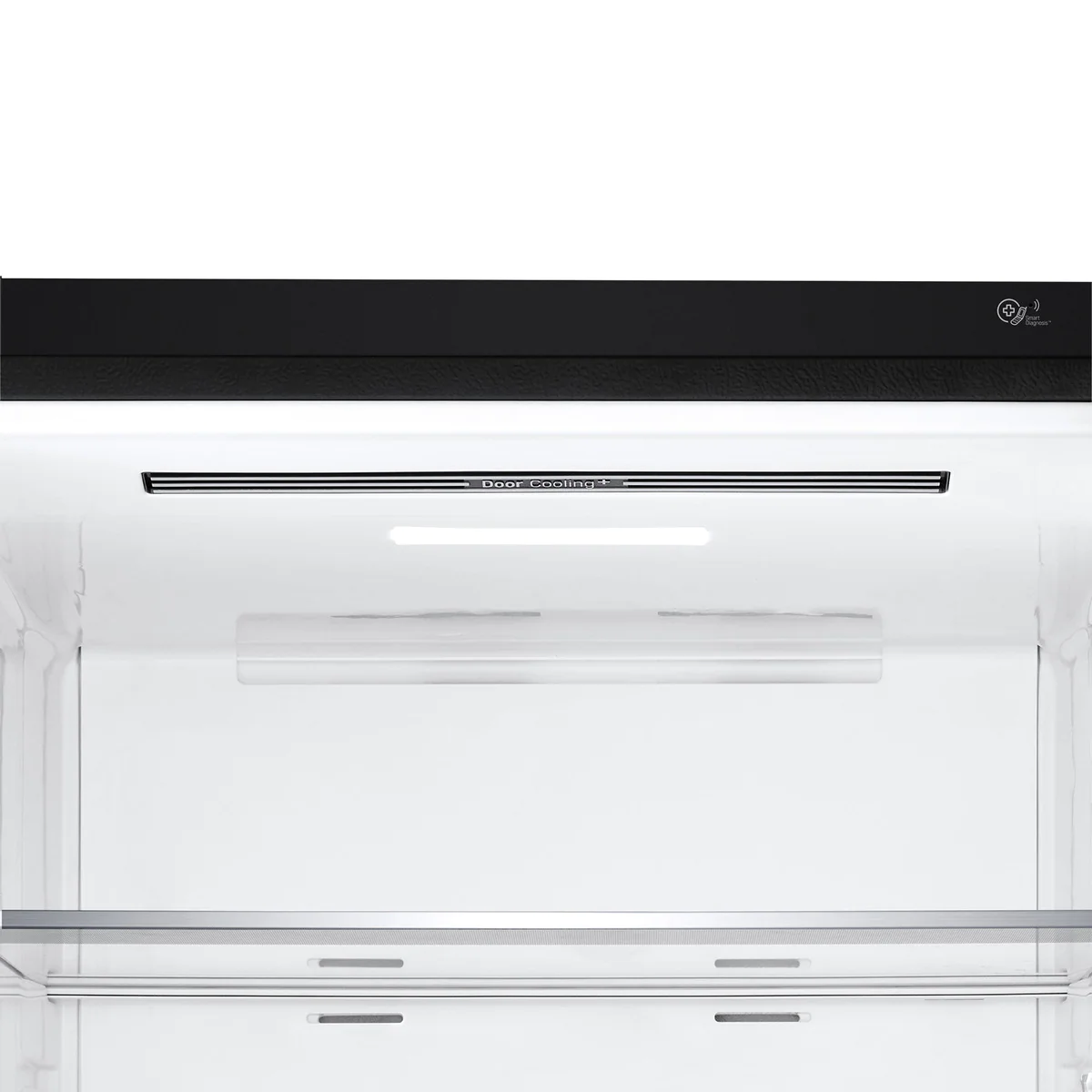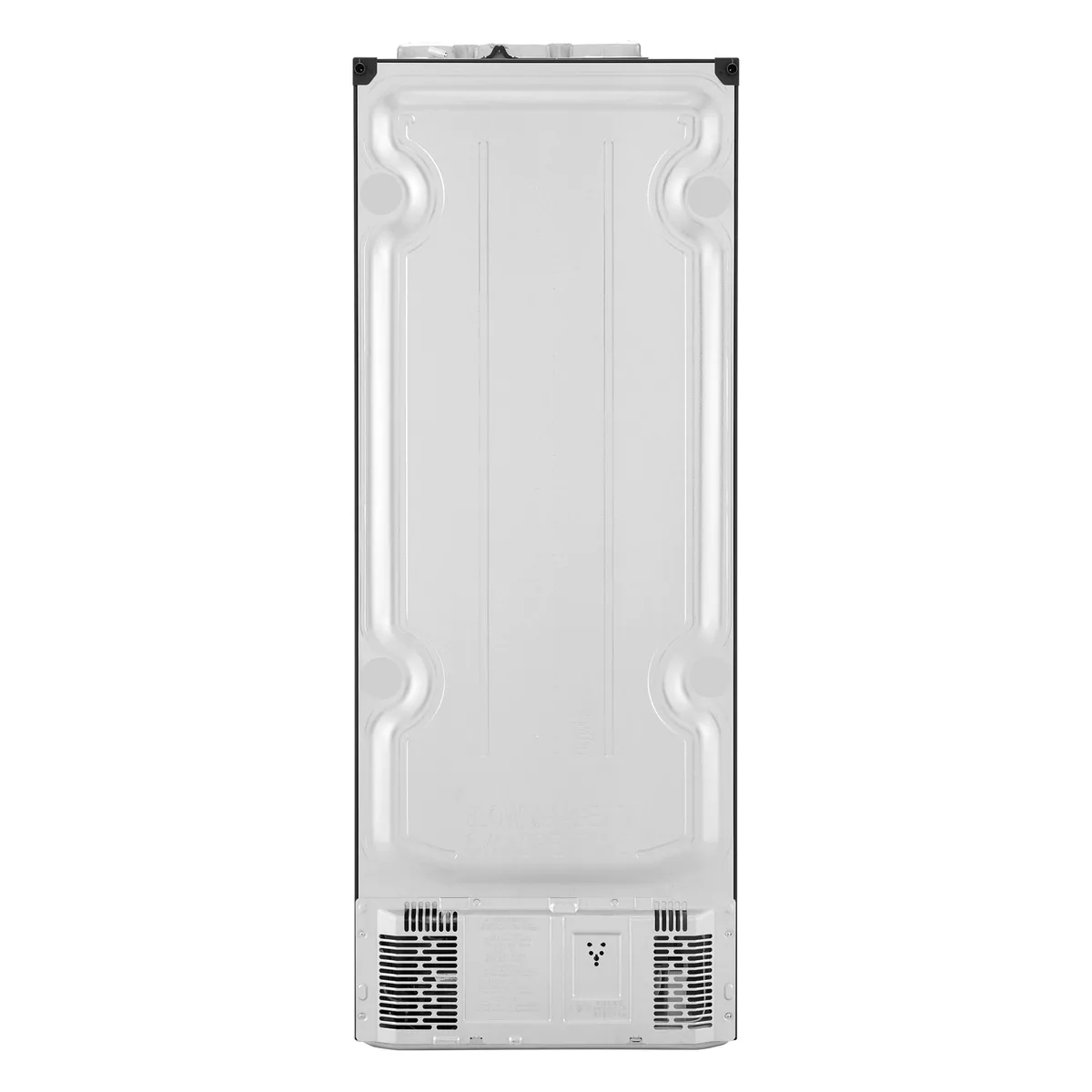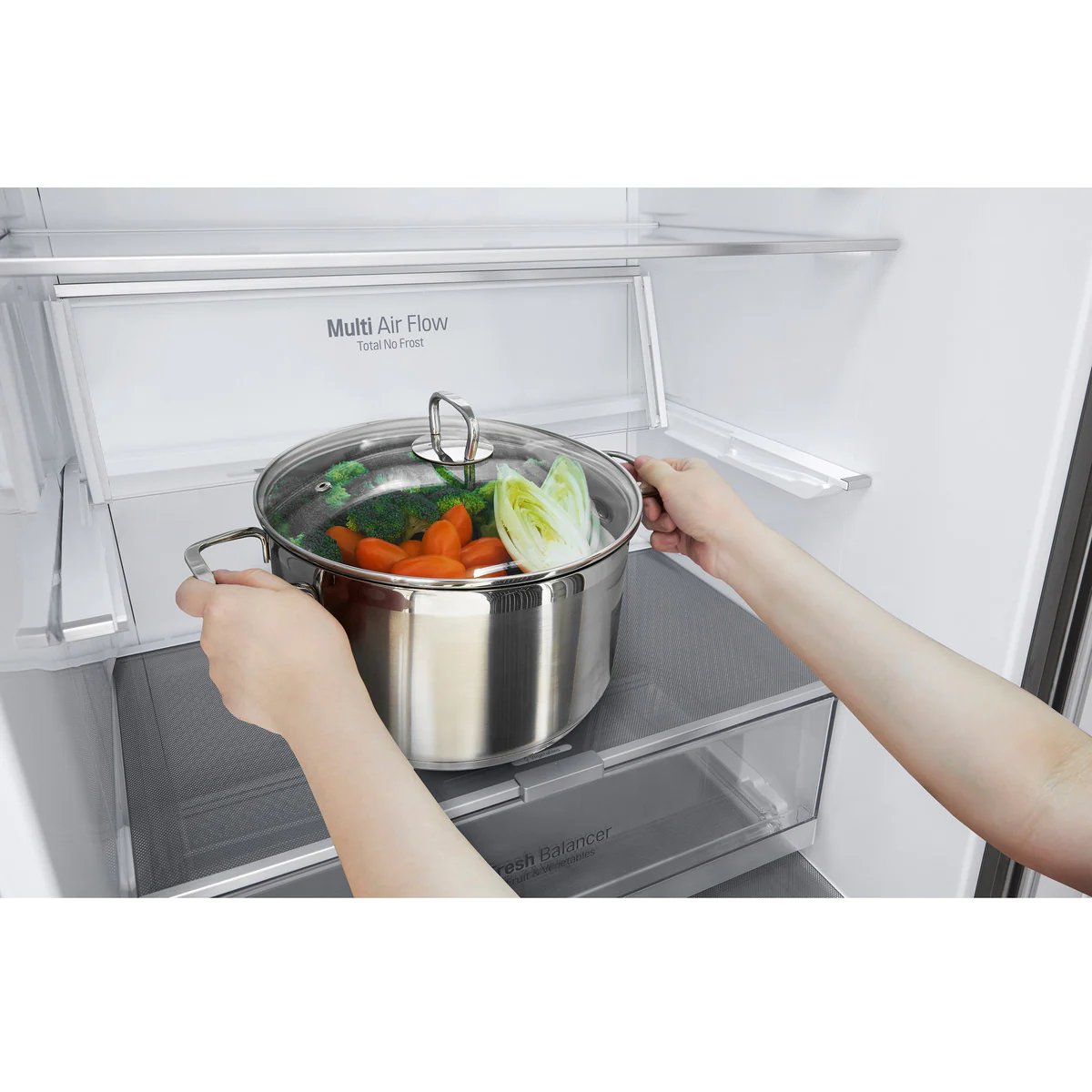 Product Details:
Origin:China
Energy Label:Grade 1
Size:Height 1850 mm X Width 700 mm X Depth 700 mm
Maintenance Period:3 year
Inner Liner Maintenance Period:10 year
LINEARCooling™
DoorCooling+™
FRESHBalancer™
Smart Inverter Compressor
ThinQ™
Smart Inverter Compressor
10 Year Warranty On Smart Inverter Compressor 
The LG Smart Inverter Compressor™ checks actual demand and supplies the optimum amount of cooling, by controlling its motor speed. So, it provides better energy efficiency, durability and low noise with 10 year parts warranty on the compressor*.
DoorCooling+™
Faster & Even Cooling Everywhere
The air vents located at the front of the fridge helps maintain temperature to keep your food items fresh. Door cooling starts 15 seconds after the doors are closed.
LINEARCooling™
Keep Food Fresher for Longer
The LG Smart Inverter Compressor  helps maintain the appearance and taste of fresh produce by reducing internal temperature fluctuations.
FRESHBalancer™
Adjust Humidity Settings to Optimize Humidity
The FRESHBalancer™ securely retains moisture, while the moving controllers maintain the optimal humidity for fruits and vegetables, depending on the mode you set.
Bring Convenience Into Your Kitchen
This nifty bottom freezer features a 2-Step Folding Shelf for tall bottles and a Chilled Compartment which helps reduce the need to freeze and defrost certain items.
2-Step Folding Shelf
It allows you to fit food of any size and create space by sliding it back when you are storing tall and bulky bottles or pots.
Big Freezing Zone
It allows to store more frozen food.
ThinQ™
Remotely Adjust Your Fridge Settings
With a compatible smartphone and LG ThinQ™ app you can remotely adjust temperature settings so your fridge is ready to accommodate a large grocery spree.*
Specification
NET CAPACITY (L)
Total: 451
Refrigerator: 329
Freezer: 122
GROSS CAPACITY (L)
Total: 500
Refrigerator: 345
Freezer: 155
COOLING SYSTEM
Type: 2-Doors Bottom Freezer
Compressor: Smart Inverter Compressor
Cooling System: No Frost
DESIGN
Color: Matt Black
Handle Type: HORIZONTAL-POCKET
Interchangeable Door Hinge: Yes*
GENERAL FEATURES
Digital Sensors: Yes
Express Cool: Yes
Door Cooling+™: Yes
Multi-Air Flow: Yes
Tempered Glass Shelf: Yes
Door Open Alarm: Yes
Wi-Fi: Yes
REFRIGERATOR COMPARTMENT
Shelf: 1
Folding Shelf: 1
Door Basket: 6
FRESHBalancer™: 1
Moist Balance Crisper: 1
Egg Tray: Yes
Interior Lamp: LED
FREEZER COMPARTMENT
Drawer: 3
Ice Maker: Twist
STANDARD
Refrigerant: R600a
DIMENSION & WEIGHT
Dimension (W x H x D)(mm): 700 x 1850 x 700
Weight (kg): 80
產地:中國
能源效益標籤:1 級
尺寸:高 1850 mm X 闊 700 mm X 深 700 mm
保養期:3 年
內膽保養期:10 年
LINEARCooling™
DoorCooling+™ 機門送風
FRESHBalancer™
智能變頻式壓縮機
ThinQ™ 智能家電
智能變頻壓縮機
提供 10 年壓縮機保養
智能變頻壓縮機可調節壓縮機運轉速度,因應當下所需而產生適當的冷凍量。因此更慳電、耐用及寧靜 。壓縮機備有 10 年零件保養*。
DoorCooling+™ 機門送風
提升冷藏速度同時均勻製冷
雪櫃前方的通氣孔有助維持溫度水平,確保食物保鮮。關上櫃門後 15 秒立即開始於邊門送風。
LINEARCooling™
食物更加持久保鮮
LG 智能變頻式壓縮機減少溫度波動,有助確保食物更加持久保鮮,外觀與味道均新鮮宜人。
FRESHBalancer™
調整濕度 達至最佳濕度水平
FRESHBalancer™ 有助鎖緊水份,同時設有自由控制功能,應您設定的模式為蔬果維持最佳濕度水平。
摺疊式層架
貯藏高身的物品時可拉起層架以調整貯存空間,輕鬆貯藏大型及高身物品。
大容量冷藏格
可放置更多需冷藏的食物,滿足冷凍食物所需。
ThinQ™
遙距控制雪櫃
透過 LG ThinQ™ 應用程式,即可遙距調整溫度,讓雪櫃為迎接您新購的食物做好準備。*
產品規格
淨容量 (公升)
合共: 451
冷藏室: 329
冷凍室: 122
容量 (公升)
合共: 500
冷藏室: 345
冷凍室: 155
冷凍系統
類型: 下置式冷凍型雙門雪櫃
|壓縮機: 智能變頻式壓縮機
冷凍系統: 無霜冷凍
設計
顏色: 黑色
手柄類型: 隱藏式手柄
雙向式雪櫃門: 支援*
功能
數碼溫度感應器: 有
快速製冷: 有
Door Cooling+™ 機門送風: 有
多重送風: 有
強化玻璃層板: 有
門開警報: 有
Wi-Fi : 支援
藏室
層板: 1
可摺式層板: 1
櫃門儲存格: 6
可調濕度控制蔬果保鮮格: 1
濕度控制蔬果保鮮格: 1
雞蛋格: 有
內置照明: LED
冷凍室
抽屜儲藏格: 3
製冰格: 旋扭式
標準
雪種: R600a
尺寸及重量
尺寸 (闊 x 高 x 深)(mm): 700 x 1850 x 700
重量 (kg): 80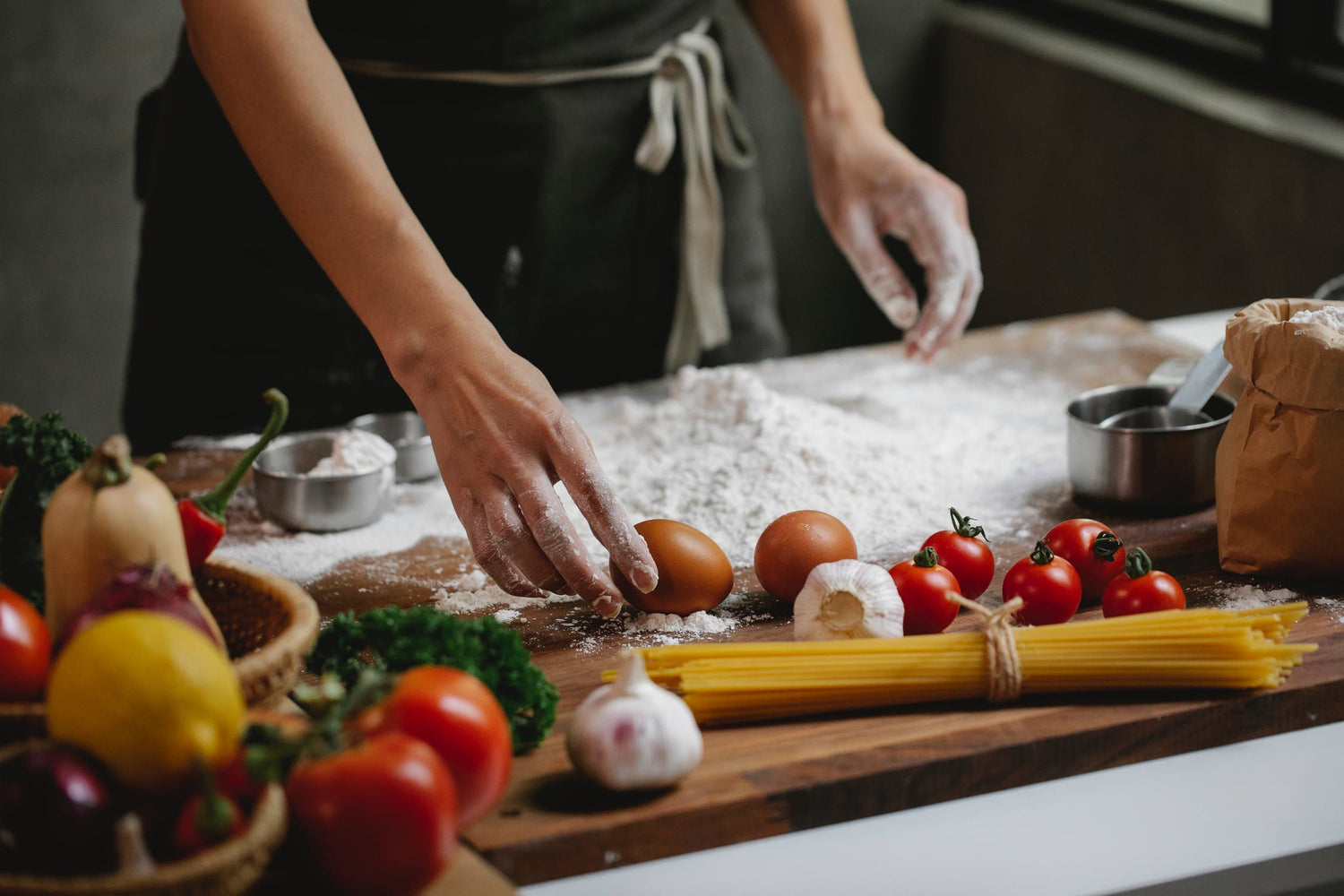 Want a new kitchen?
Our professional kitchen planners are ready to sit down to discuss your needs and cooking routines.
Make an appointment for a showroom visit and understand more!
BOOK NOW