Kitchen Aid
【KitchenAid】3.3L Artisan Tilt Head Mini Stand Mixer 5KSM3311X
Regular price
HK$3,448.00
Regular price
HK$4,380.00
Sale price
HK$3,448.00
Unit price
per
Sale
Sold out
Enjoy 3% cash back paying by cash / bank transfer! Contact us for details!
以現金或銀行轉帳付款將享有額外3%回贈!詳情請與我們聯絡!
Share with your friends
Dimensions

Width: 198 mm

Height: 312 mm

Depth: 312 mm
Delivery & Pick-up

Small items & accessories (<5kg)
- HK$35 per order, locally shipped by SF Express within Hong Kong.
- Possible to ship to lockers.
- Possible to pick-up at our showroom.

Small appliances shipped by supplier
Cost may vary on different brands/suppliers. We try our best to implement all conditions in our system and update the cost when you are checking out, but in some cases might not be possible. Please accept some minor adjustments might occur after order confirmation.

Built-in appliances / Large Furniture
Free of charge for basic delivery. Extra delivery cost may apply to outlaying island, Discovery Bay, or any less accessible area. Labour cost for delivering over staircases has to be quoted separately.

Removal of Existing Appliances
Extra cost might apply on some brands/suppliers. Contact us for more info.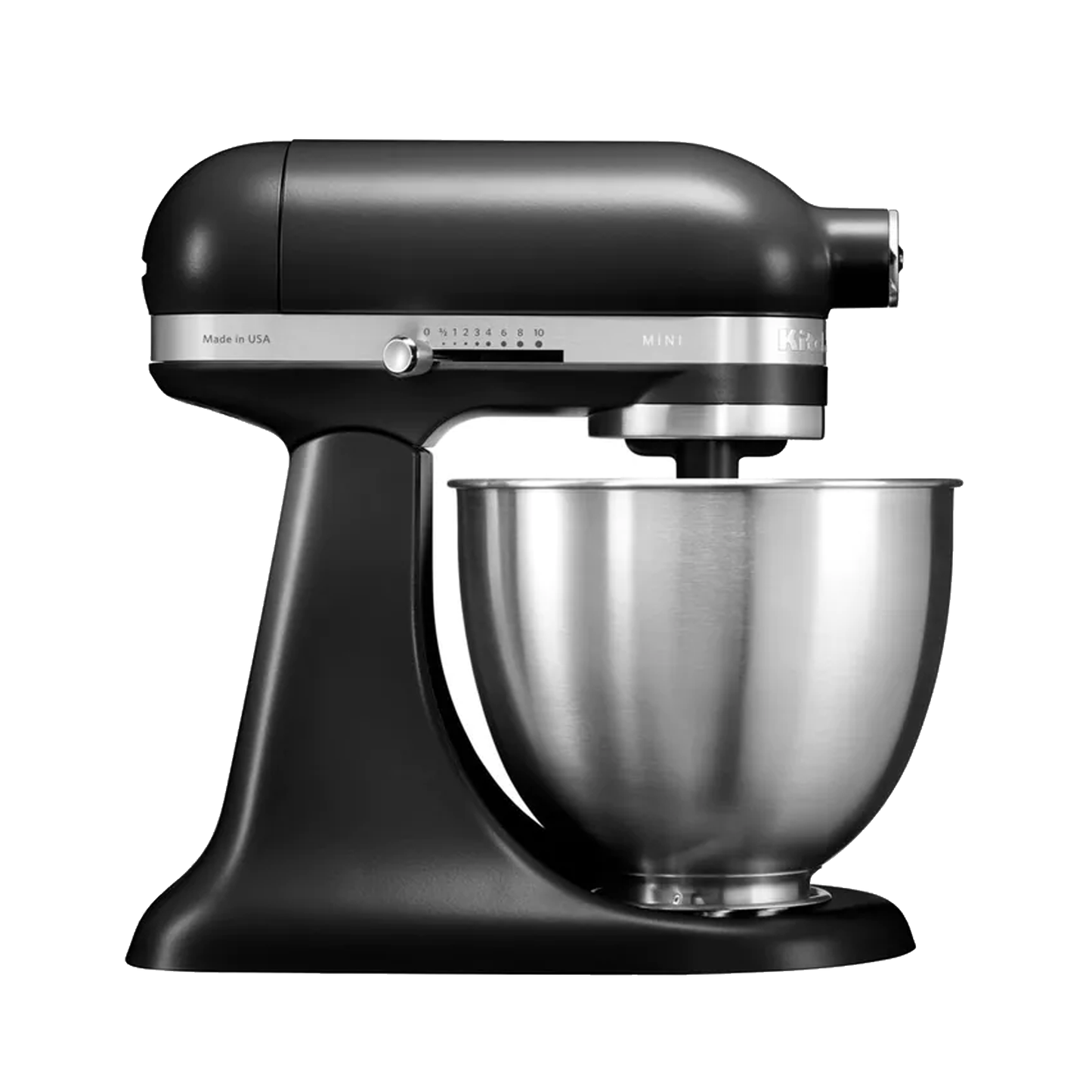 Product Details:
The Artisan Mini stand mixer makes up to 5 dozen cookies in a single batch, with the same power as the full size KitchenAidand#174; Lighter. Smaller. Just as Powerful.* *Compared with the KitchenAid® Classic™ Stand Mixer".
Doughn't Worry, Be Happy
The dough hook is perfect for kneading all kinds of dough. Use it for making pasta, pizza and bread.
Whisk Away
Grab the wire whisk when you need to incorporate air into your mixtures.
Flat out the best
The flat beater tackles heavier mixtures and gives you the right consistency for everything from mashed potatoes to frostings.
Fits in your life
The mini is a neat answer for people who love our stand mixer but have a small or shared kitchen. If you work in a tight space or need to store it easily, this is the model for you.
The fun in functional
With our smooth, rounded tilt-head design available in 9 different colours, you'll find the perfect mixer for you. - Elegant, easy to use and quick to clean. Spend more time baking and cooking instead of going through the user manual.
Do the twist
It's never been easier to add ingredients into your mixture, thanks to the original planetary action of our stand mixer. Low-effort and high-quality results go hand in hand. - The beater rotates in one direction while its whisk turns in the other, constantly pushing ingredients towards the centre of the bowl.
Built to last
Our stand mixers are built from the toughest materials and can take on any recipe you throw at (or in) them. What recipe will you challenge your stand mixer with? - Our stand mixers can withstand anything from sticky mixtures to compact doughs. So, don't be shy. Give your stand mixer a challenge.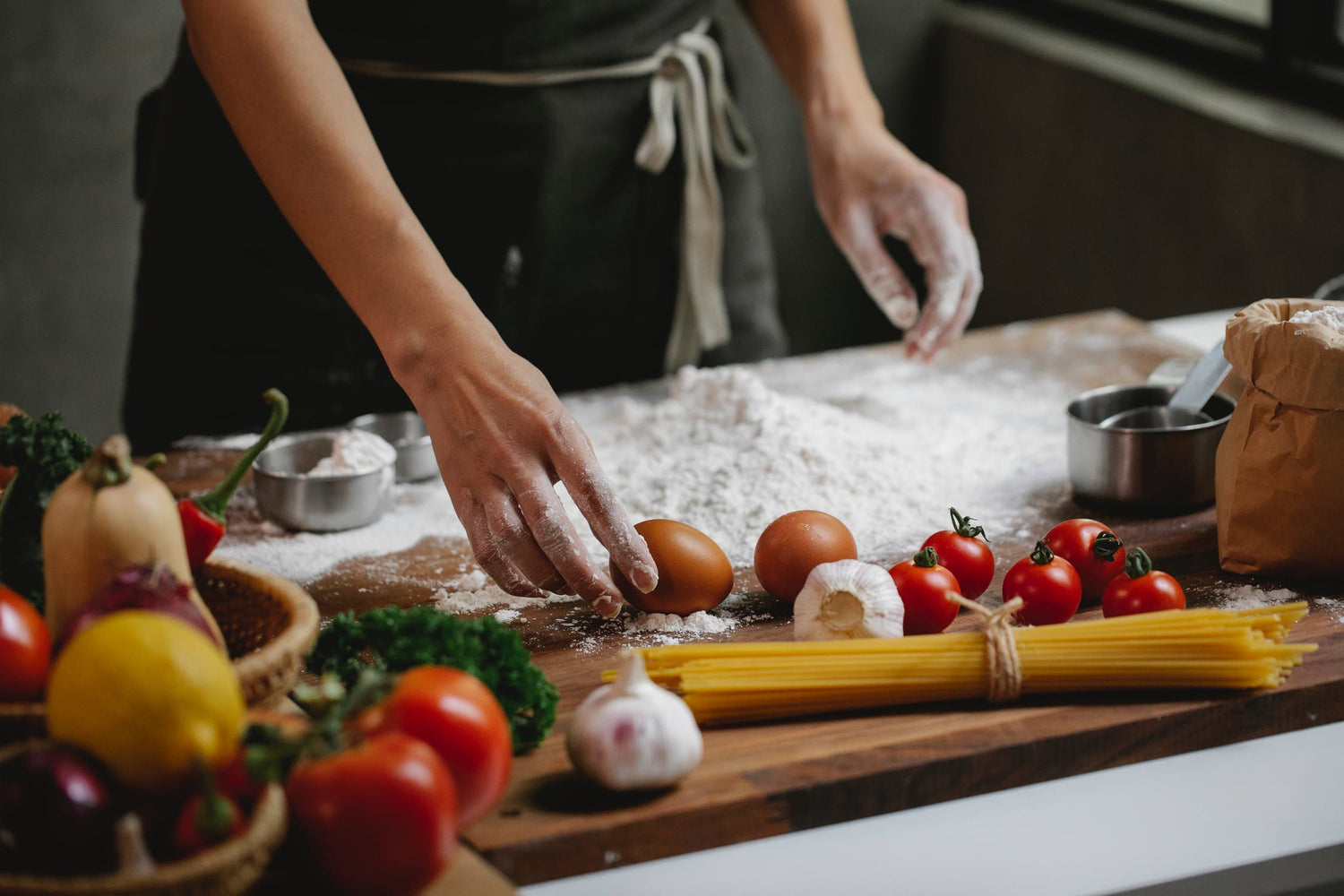 Want a new kitchen?
Our professional kitchen planners are ready to sit down to discuss your needs and cooking routines.
Make an appointment for a showroom visit and understand more!
BOOK NOW