Bosch
BOSCH PXX875D67E 800mm Induction Hob with Integrated Ventilation Module 博西 內建抽油煙機全區電磁灶 | 嵌入式 | 廚房電器 | 家電 |
Regular price
HK$48,800.00
Regular price
Sale price
HK$48,800.00
Unit price
per
Sale
Sold out
Enjoy 3% cash back paying by cash / bank transfer! Contact us for details!
以現金或銀行轉帳付款將享有額外3%回贈!詳情請與我們聯絡!
Share with your friends
Dimensions

Width: 816 mm

Height: 223 mm

Depth: 527 mm
Delivery & Pick-up

Small items & accessories (<5kg)
- HK$35 per order, locally shipped by SF Express within Hong Kong.
- Possible to ship to lockers.
- Possible to pick-up at our showroom.

Small appliances shipped by supplier
Cost may vary on different brands/suppliers. We try our best to implement all conditions in our system and update the cost when you are checking out, but in some cases might not be possible. Please accept some minor adjustments might occur after order confirmation.

Built-in appliances / Large Furniture
Free of charge for basic delivery. Extra delivery cost may apply to outlaying island, Discovery Bay, or any less accessible area. Labour cost for delivering over staircases has to be quoted separately.

Removal of Existing Appliances
Extra cost might apply on some brands/suppliers. Contact us for more info.

*You may visit the brand official website for detailed and accurate information - Bosch
Additional delivery cost 送貨額外收費:
Stair fee for delivery of new or disposal items (Sixteen steps counted asone storey, charging starts incurred after six steps)
- All items except side-by-side refrigerator (per storey)
所有產品運送新/舊機如有樓梯(每層十六級,第㇐層過六級開始收費)(對門雪櫃除外) $40 (每層)
- Side-by-side refrigerator $100 (per storey)
對門雪櫃$100 (每層)

- Carry by Trolley (Except Side-by-Side Refrigerator) $50 (per 100 meters) *Waive for first 100 meters
推送路程 (對門雪櫃除外) $50 (每㇐百米) *首㇐百米免費
- Carry by Trolley for Side-by-Side Refrigerator $100 (per 100 meters)
推送路程 (對門雪櫃) $100 (每㇐百米)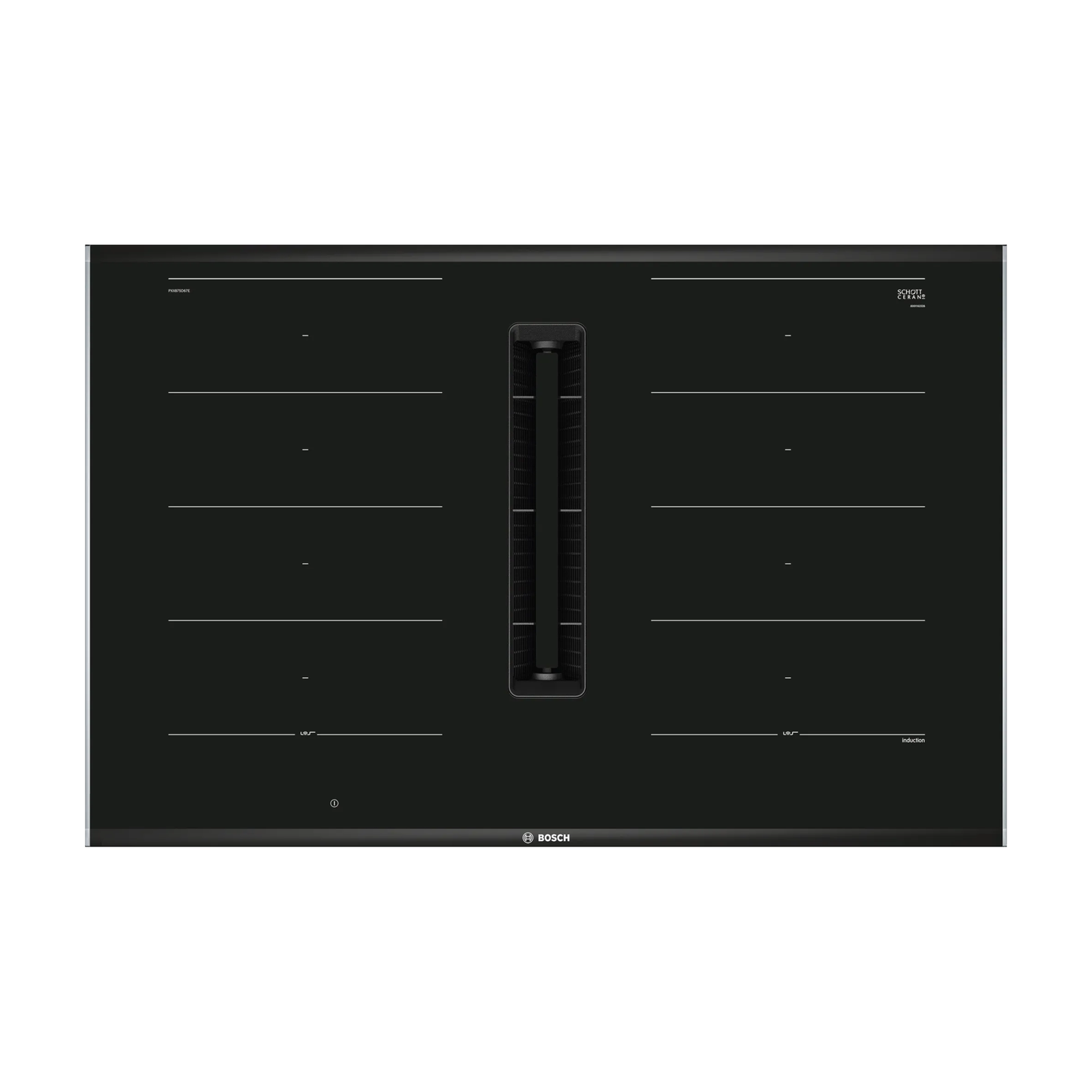 Product Details:
80cm Induction Hob with Integrated Ventilation Module
- 80cm width
- SCHOTT CERAN® ceramic glass surface
- 4 induction zones (combinable)
- 17 stages of power setting
- 7.4kW power
- 17 + 2 ventilation power setting
- Extraction rate: 622m3/h
(EN 61591)
- Dimensions (H x W x D):
223* x 816 x 527 mm
* Exclude glass thickness and please reserve 100mm beneath
appliance for overflow container

嵌入式80cm 二合㇐抽油煙機電磁爐
- 80cm 闊
- SCHOTT CERAN® 陶瓷玻璃面
- 4 個電磁煮食區 (可合併)
- 17 段火力調控
- 7.4kW 功率
- 17 段風速加2段特強抽風設定
- 排風量: 622m3/h (EN 61591)
- 尺寸 (高 x 闊 x 深):
223* x 816 x 527
* 不包括玻璃面板及請預留爐底100mm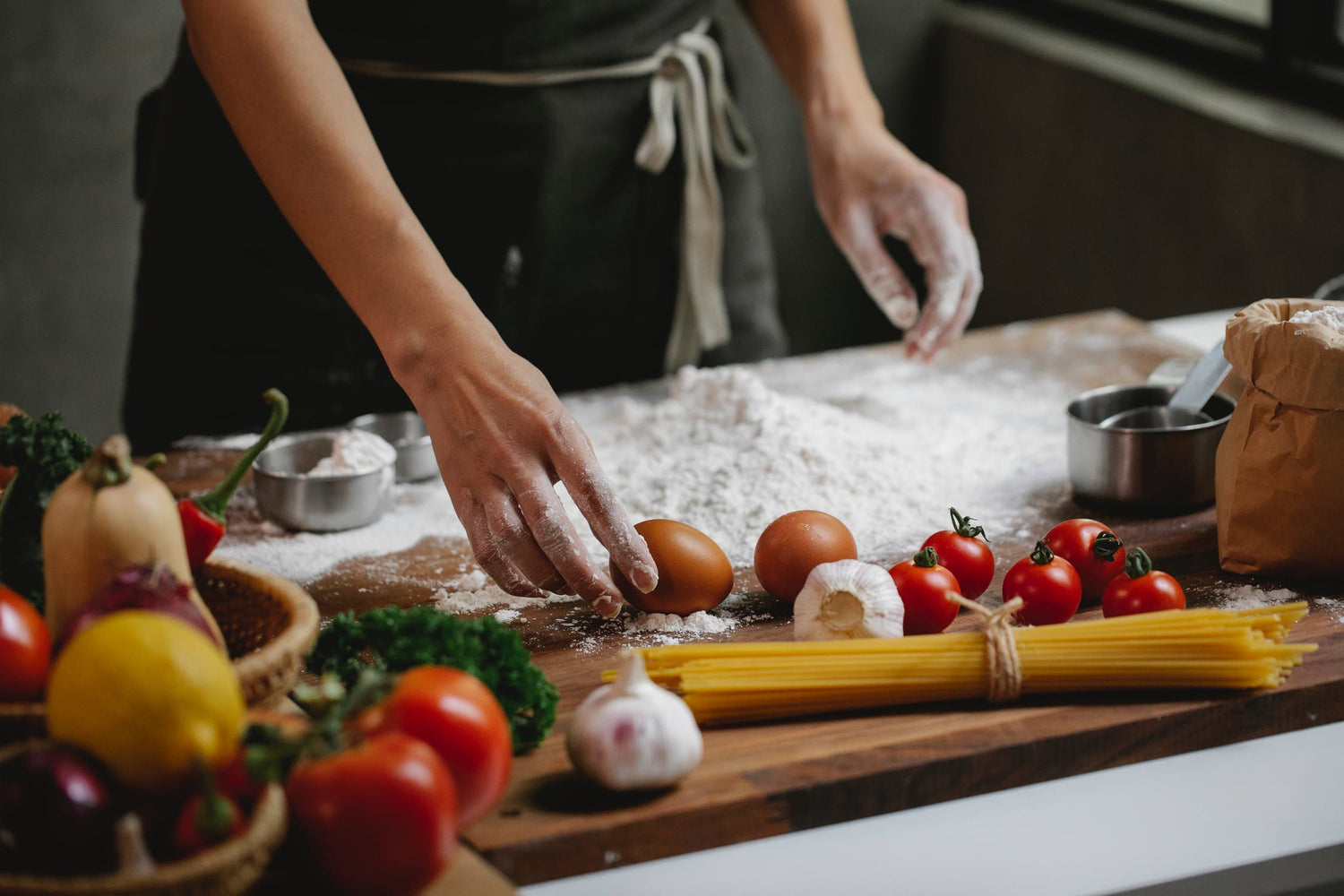 Want a new kitchen?
Our professional kitchen planners are ready to sit down to discuss your needs and cooking routines.
Make an appointment for a showroom visit and understand more!
BOOK NOW